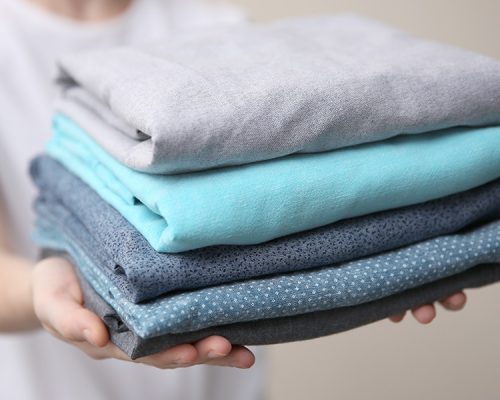 Wash & Fold
Dry Cleaners wash & fold laundry service is a full-service laundromat that allows you to not have to do your own laundry & folding! We will wash & fold your clothes and package them in beautiful bundles that are easy to be put away. our wash & fold laundry service and there is a minimum. Simply gather up the clothing that is in your hamper, on your bedroom floor, or all over the house, and put it into your garment bag. Leave your garment bag at your front door and we will pick up your laundry and return it beautifully cleaned,Your laundry will always be done according to label instructions. This wash & fold laundry service includes all garments that don't need to be pressed. Then, your clothes are sorted, washed and dried in separate machines for each customer according to your preferences. Next, your clothes are neatly folded, socks are matched and the clothes are wrapped up nice and delivered back to your designated drop-off. This includes washing, drying and immediately folding your pants, shorts, shirts, undergarments, socks and sheets just the way you like them. Your laundry will always be done according to label instructions. This wash & fold laundry service includes all garments that don't need to be pressed.
Dry Cleaning
Dry Cleaning is used to clean delicate and intricate garments, such as garments with beading, sequins, or other embellishments. It is also the preferred method of cleaning for: suits, wool garments, very soiled or stained garments, dresses, dress pants, skirts, and special fabrics. Fabrics that should be dry cleaned include: rayon, cashmere, wool, silk, leather, and linen.Dry cleaning differs from regular washing at home, because garments enter and leave the machine dry. A solvent is used instead of water. Dry Cleaners uses only safe, environmentally friendly green cleaning agents to clean your garments. We also have special stain removal products and stain testing methods to remove even the toughest stains. Our experts will examine the care label on your garment and determine the best cleaning methods.Dry cleaning garments helps to return garments to a like-new condition. Dry cleaning preserves colors, remove stains that water cannot such as oils and grease, helps prevent shrinkage, and preserve the texture and finish of fabrics. Our dry cleaning process is also combined with our state-of-the-art pressing machines, which leave your garments with a crisp like-new appearance that will get you noticed!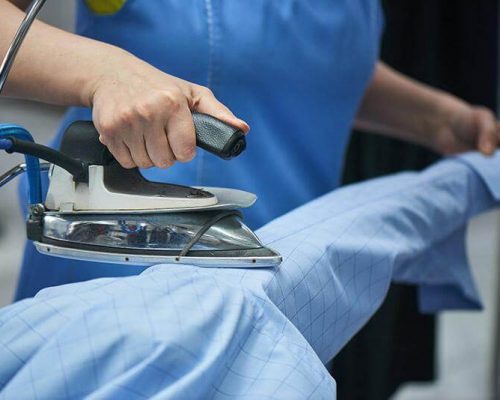 Steam Iron Service
Being a prominent laundry service provider, Thelaundrypeople provides the best ironing services to all the customers associated with them. There are a number of laundry services that are included in the list of services of Thelaundrypeople, Steam Ironing being one of the most ultimate ones. Our steam ironing services are capable of removing even the hardest wrinkles from your clothes and converting them into a completely changed stuff.Steam ironing is considered to be a radical technique of removing wrinkles from the clothes by producing heat. When the high heat is received by the clothes, they give up that tarnished shape, leaving behind smooth surface that one always wants to wear. We, by providing you with professional ironing services, keep all your clothes fresh and new.Our steam laundry services come in existence when your clothes have stubborn wrinkles that are difficult to remove with the use of a regular iron. Yes, it is true that sometimes simple ironing is not enough to bring back the look of the clothes. Thus, there is a need of a compact solution that is able to withstand the refreshment of your branded clothes. Top steam ironing services provided by Thelaundrypeople is expected to be an ideal solution to handle the toughest creases in almost all types of fabrics.
Stain Removal
With the right tools and methods, most stains can be removed from washable clothes. When a spill or stain happens, blot—do not rub—with a clean towel right away. If the garment is dry clean-only, then take it to a dry cleaner—do make sure you point the stain out to your cleaner and tell them what it is so they can treat it properly. For machine-washable items, try treating the stain yourself, but always use caution. If a stain is severe or you are afraid of ruining the item, take it to a cleaner.The coffee/tea/food stains need to be washed as fast as possible after they happen, all so that the compounds do not affect the cloth fast. It's a good idea to use a laundry stain remover, but depending on the material.Blood stains need to be acted on immediately, because the more you leave them on your clothes the harder it will be to take them off, so time is indeed off the essence here. The recommended option to deal with blood stains is to create a paste with the help of cold water and salt. You will need to rub the paste onto the stain. The issue here is that this has to be performed at around minutes after the staining occurred. Once that is done, rinse with the help of cold water and, if needed, repeat the process.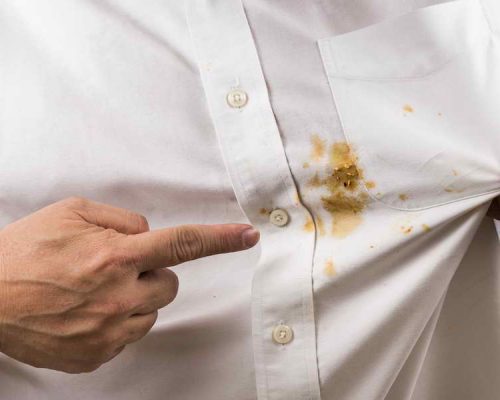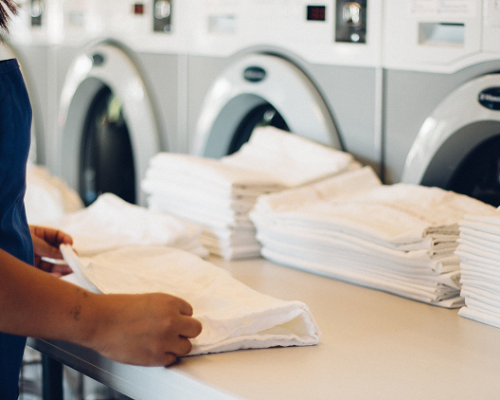 Commercial Laundry
commercial laundry service owners clean their customers' laundry quickly and efficiently through our extensive knowledge, and innovative products and laundry techniques. We do this so that you can more easily do what you do best: give your customers clean laundry and satisfaction.In order to choose the machine that best suits your interests, we will select a variety of machines based upon the situation your commercial laundry service facility finds itself in. It is our goal to find the right machine for the right customer; we thrive on making the perfect match! Because of this idea, our advice is always no strings attached.You are looking for professional laundry equipment for your commercial laundry service facility, customers' clothing should come out of the equipment both fresh and clean while maintaining its structural integrity. The washing process needs for your specific business as much as humanly possible. Periodical maintenance plays a large role in the life and efficiency of your laundry equipment.The wonderful thing about this "more" trend is that it can, and should, be customized to your business and your client. You don't improve by offering the same experience or services as other commercial launderers.
Curtains & Drapery
At the initial detailing stage, we inspect the drapes for any weaknesses, stains, lining types and care labels. We also record the length so we can relax any shrinkage at the pressing stage.A trained professional will evaluate the fabric content and extent of soil in the drapes and recommend a cleaning program. Professional treatment may include using a high-efficiency particulate air filter machine to remove particles, steam-cleaning or using ultraviolet light to kill mold, fungus and other micro-organisms that may linger in the fabric of drapes.We then commence with the dry cleaning process. Our super large dry cleaning machines allow curtains to move freely in the solvent for a really thorough clean. We use delicate programs specifically designed for curtains curtains is a bigger chore than simply putting them in the washing machine, but it does reduce the risk of shrinking, and it's a good choice for delicate materials such as 100 percent cotton. It's best not to hand wash very heavy materials simply because it's difficult to remove all the water, prolonging the drying time.cleaning curtains is an excellent choice for curtains made from very heavy materials or for curtains that are particularly difficult to take down from the rail.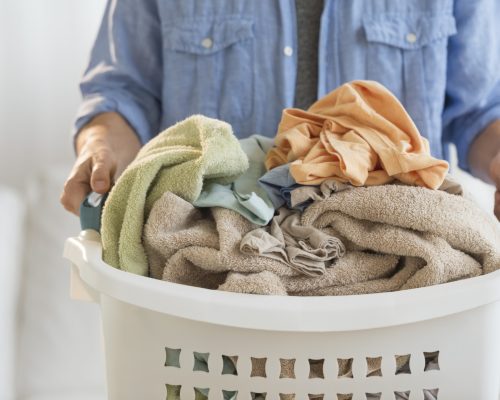 Super Wash
Treated water, quality detergents, high-tech washing n pressing for unparalleled laundry

Clothing Services
Your clothing needs, our responsibility, your daily laundry needs, your monthly laundry needs, money & time saving.

100% satisfaction Guaranteed
Our professional team at your service . No-one could do it better , nowhere else ! Putting time back in your life !